Appointments
Find information on booking or cancelling your appointment along with online services and local walk in clinics.
Carers
Are you a carer? If you are, please let us know – we may be able to help you.
Find a Local Service
Find services near you: GP · Dentist · Optician · Hospital · Pharmacy · Mental Health …
Health Checks
The NHS health check is a free health check-up for adults in England aged 40-74.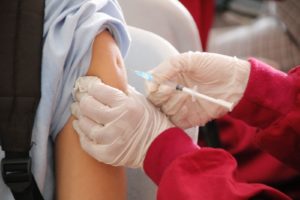 Immunisations and Vaccinations
The Practice is able to offer certain vaccinations free of charge.
Maternity Care and Child Health
Full pregnancy care is provided by the community midwifery team.
Non NHS Services
You may have to pay a fee for certain services that are not covered by the NHS. These fees reflect the time it takes for the doctor to look at your medical records and some admin time.
Referrals
If your doctor has referred you to a specialist for further care you will be asked to book your appointment using the 'NHS e-Referral' system.
Screening Services
Screening is a way of finding diseases and problems at an earlier stage in apparently healthy people, when treatment will be more successful.
Sexual Health / Contraception
Available from us. Phone or contact us for more information.
Sick Certificates
You do not require a doctor's sickness certificate for any illness lasting seven days or less.
Tests and Results
The doctor, nurse or other health care professional carrying out the test will advise you when your results will be available.